We appreciate all the recognition, it helps us continually strive towards our mission.
Renewed Maanasi MoU with St. Johns Hospital with Director and Dean of the Hospital
Rotary International President SHEKHAR MEHTA dedicates eMaanasi to the Rotary World (1st May 2022)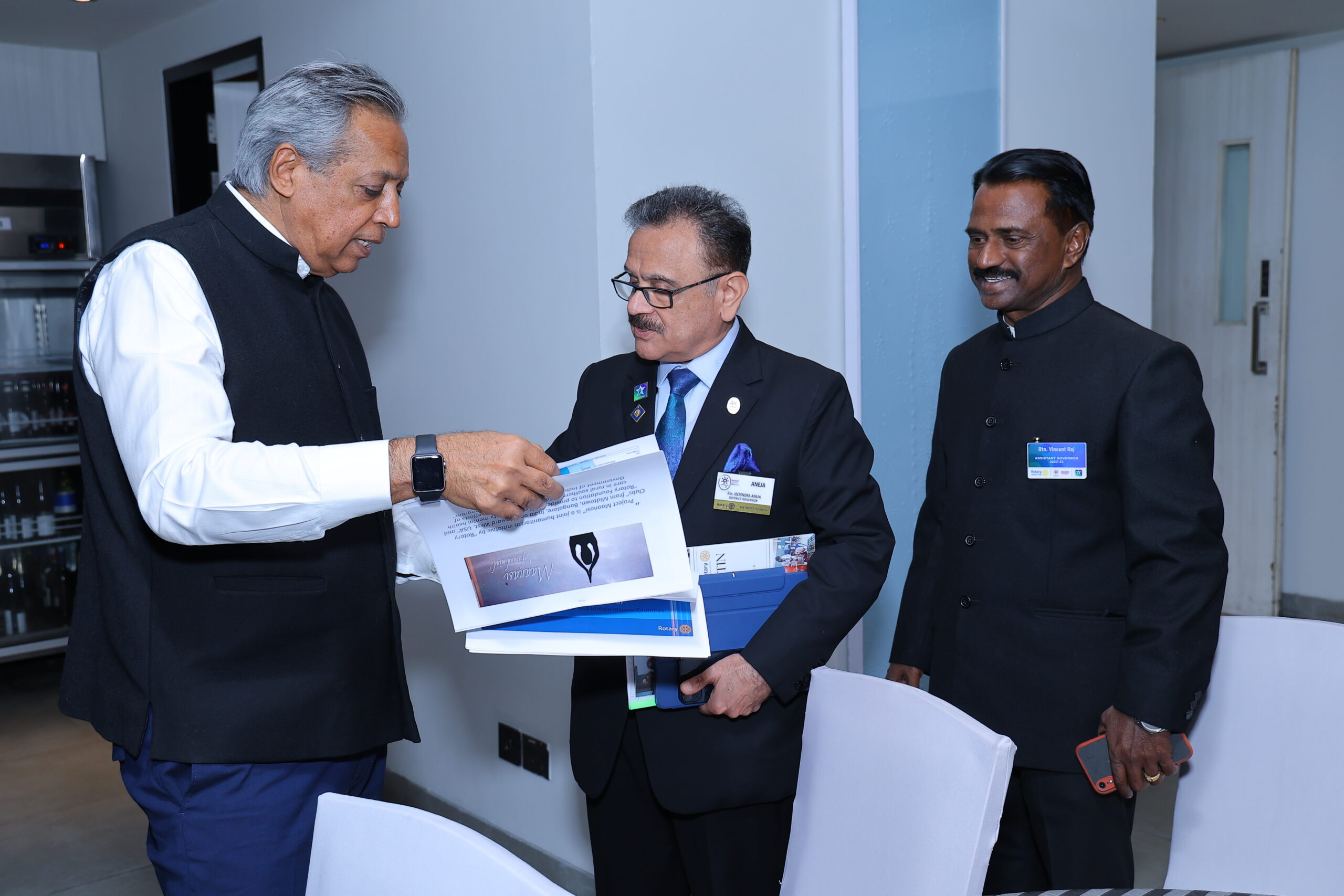 Maanasi Chairman updating about eMaanasi to the District Governor, Rtn Jeetendra Aneja and the Asst. Governor, Rtn. Vincent Raj.
"I am Riham, writing to you on behalf of Medibiz TV- the first Global Healthcare TV channel supported by internationally acclaimed medical personalities, television pioneers along with International medical organizations worldwide. Medibiz TV would be launched in English and it would cover 165 countries initially.
We came across your video 'Maanasi – Of sound mind' and are really interested to telecast the same through our channel."
Television station based in India and the Middle East, broadcasts to over 165 countries, called MediBiz
Start your own initiative