We appreciate all the recognition, it helps us continually strive towards our mission.
Renewed Maanasi MoU with St. Johns Hospital with Director and Dean of the Hospital
Rotary International President SHEKHAR MEHTA dedicates eMaanasi to the Rotary World (1st May 2022)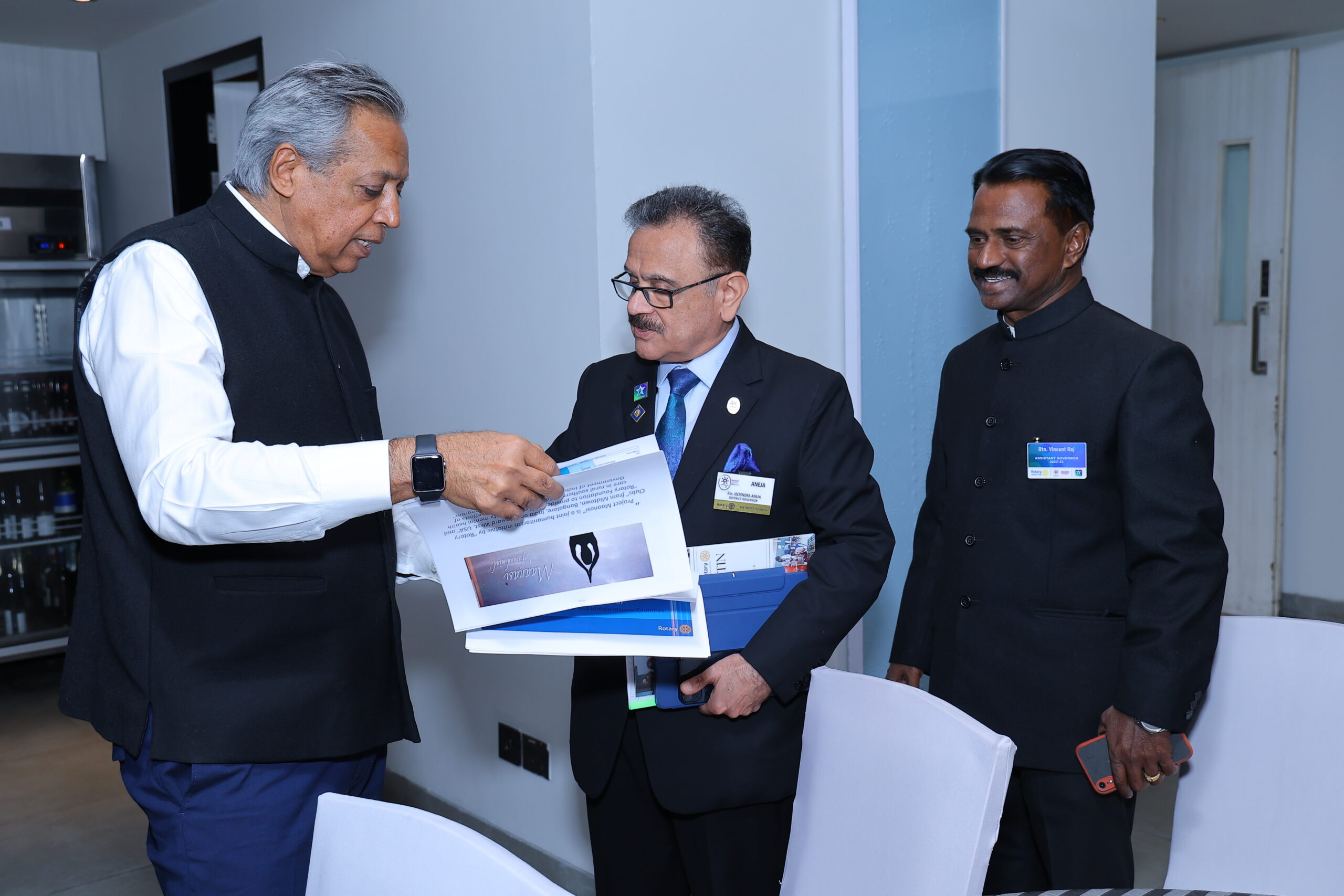 Maanasi Chairman updating about eMaanasi to the District Governor, Rtn Jeetendra Aneja and the Asst. Governor, Rtn. Vincent Raj.
Start your own initiative